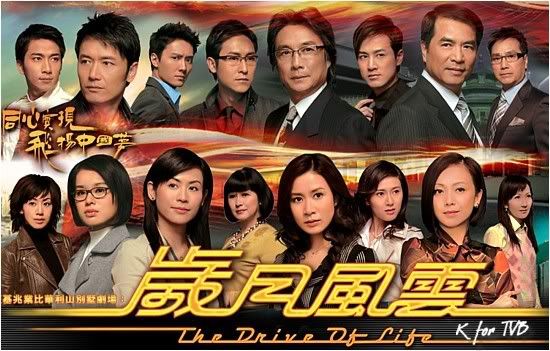 Episodes: 60
Cast (from TVB): Damien Lau, Michael Miu, Jessica Hsuan, Joe Ma, Raymond Lam, Charmaine Sheh, Sheren Tang, Myolie Wu, Ron Ng, Toby Leung…
Synopsis:
Years of Upheaval
Lingering Love and Hate
A story about the integrated Chinese family of Glamour and Decadence
Wah Man-Hon (Damien Lau), Wah Man-Hung (Liao Jing Sheng) and Wah Man-Shek (Michael Miu) were all born in mainland China. But as a result of the massive political upheaval and the profound misunderstanding among them, the three brothers have fallen out and now live apart in Hong Kong, Beijing and Canada respectively.
Hon's business goes down the pan in the aftermath of the Asian Financial Turmoil. The only saving grace is that members of the Wah's from around the world, including Hon's son Wah Chun-Bong (Raymond Lam ) and Hung's son Wah Chun-Man (Feng Shao Feng), can finally put their prejudice aside and become reconciled with one another. To realize the century-old dream of the family, they decide to work together to develop the local automobile industry.
After ten years of struggle, the Wahs have established its own brand of limousine – a brand the whole Chinese nation is proud of. They make a significant and ongoing contribution to China's automobile industry for they believe that only cars of our own will take us to a better future.
Credits to: Astro on Demand
============================================================
Adjustments to the synopsis given by TVB:
*Michael didn't really live in Canada, but in Hong Kong.
The Drive of Life will be airring in HK the coming Monday (16th July), but won't be until another 2 weeks before it would be released on Satellite TV in Australia. It has already been released in mandarin in China and is a joint production of TVB(HK) and CCTV(China), filmed to celebrate the 10 years Anniversary of the handover of Hong Kong back to China from Great Britain.
Personally the theme around automobiles doesn't sound that appealing to me but I will probably give it a go because its a grand production with a huge cast and Raymond Lam is in it ^^ I hope it will turn out to be a great series, though I don't have that high expectation from it. Anyone else looking forward to it?
—
22 Responses to "New Series: [The Drive of Life]"