Airing after The Family Link: 緣來自有機 , (Australia) Starting from June 18 Monday to Friday 7:10pm
The Green Grass of Home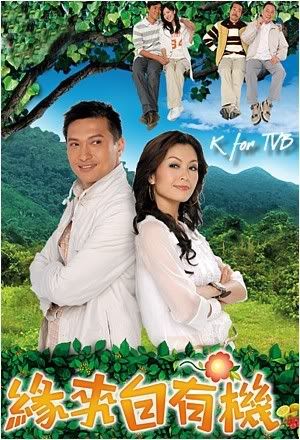 Episodes: 20
Cast: Sunny Chan, Christine Ng, Suki Tsui, Yuen Wah, Lo Lok Lam, Lai Lok Yi, Natalie Tong..
Synopsis:
The green love destiny already buried
Bickering enemies, calmly awaiting love's seed
After many years competing at the office, interior designer Yip Moon Chi (Christine Ng Wing Mei) not only suffers from poor health, but her relationship with her family members is no longer like before. Therefore, she decides to slow things down and moves to a village lifestyle, in the place in which she grew up as a child.
She never thought that she would suddenly meet her enemy from work, Choi Ka Sing (Sunny Chan Gam Hung), there. Even more, she couldn't have guessed that it's because of Sing that her relationship with her father, Yip Cheung Faat (Yuen Wah), improves. Later, Sing falls in love with Chi, but he still hasn't expressed his feelings for her. She then throws herself back into a materialistic life, once again competing because of her career.
Meanwhile, Faat's farmland is selected by a real estate developer. He doesn't hesitate to file a lawsuit against him and also wants a law to preserve the green countryside. It's a shame his family doesn't support him for this…
Synopsis translation credits to TVB Musing
~Screencaptures from the trailer~
Opening Screencaptures
Episode 11
Comments: First thing it reminded me of was "At Home with Love"(AHWL), from the seemingly boring-look and the word "Home" I guess…and how they are sitting on the tree (like how they were sitting on the buildings in the AHWL poster) I don't particularly like the cast, especially the main leads =\ When I see things like this, I always try to cheer myself up by being a little more optimistic "Don't judge a TVB series by its promotional image" XD But yeh, can't help it..not looking forward to it and sadly its on the 7:10pm time slot =\
7 Responses to "[New Series]: The Green Grass of Home"